Tex Moseri believes in thinking things through.
A textile engineer by profession, he has dedicated his career to improving people's lives by developing textile products that solve problems.
When he set out to design the first Moseri undershirt, he approached the task as he always has - with hours of careful thought and painstaking attention to detail.
He realized that only the finest Egyptian cotton would guarantee the comfort and odor free wear you deserve.
He discovered the key to avoiding nasty underarm stains, and he uncovered the secret to eliminating those unseemly ridges in your fine dress shirts.
Moseri - The Thinking Man's Underwear.
---
Certified Organic Egyptian Cotton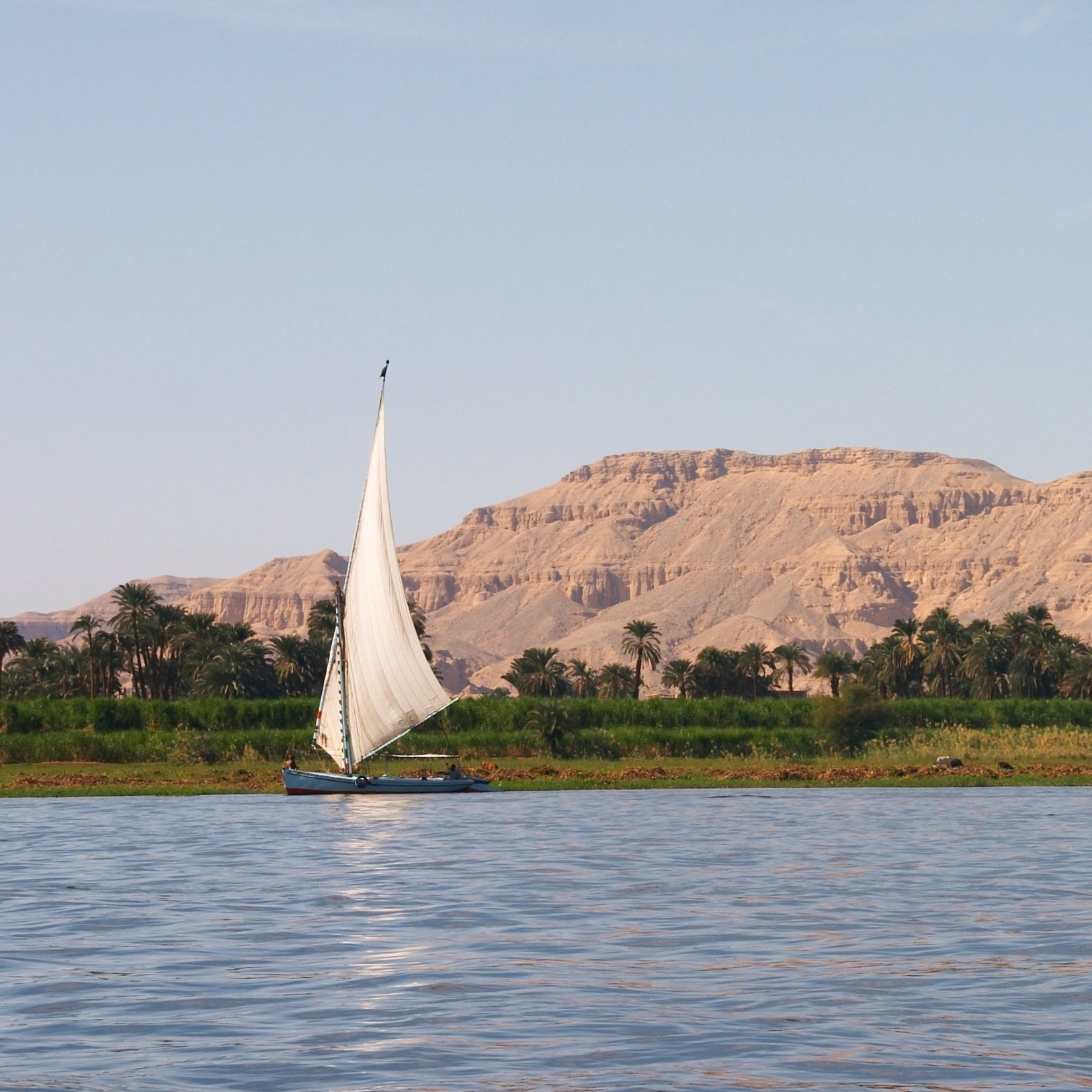 The largest organ in your body is your skin. It is also the most vulnerable to outside influences.
That's why at Moseri we believe in caressing your skin with only the finest materials available.
All of our products are carefully manufactured using certified organic Egyptian cotton.
Why?
Our cotton, grown exclusively along the banks of the river Nile, is unique due to its exceptionally long and fine yarn. Compared with other cottons it is extremely soft and luxurious. As a certified organic product, Moseri cotton has been cultivated without the use of insecticides, pesticides or other harsh chemicals.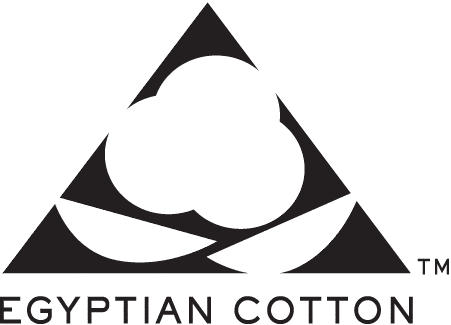 Additionally our products are dyed 100% natural dyes free of heavy metals and other irritants.
Our organic certificate also assures you that the entire cultivation process follows stringent protocols guaranteeing fair, living wages and work conditions throughout the supply chain process.
---
Proprietary M-Knit™ Technology
Our careful attention to detail does not end at the farm. Far from it.
All Moseri products are manufactured using our proprietary M-Knit™ technology. The unique characteristics of how we weave our cotton guarantees you the highest thread counts per inch of any product on the market.
Thanks to this process we are able to achieve long lasting durable products that are extraordinarily absorbent. The high porosity of the fabric means that it stretches and adapts to your body without ever constricting.
M-Knit™ technology also means that your borderless tanks and tees will never fray, no matter how many times you wash them.
---
Patent-Pending Borderless Design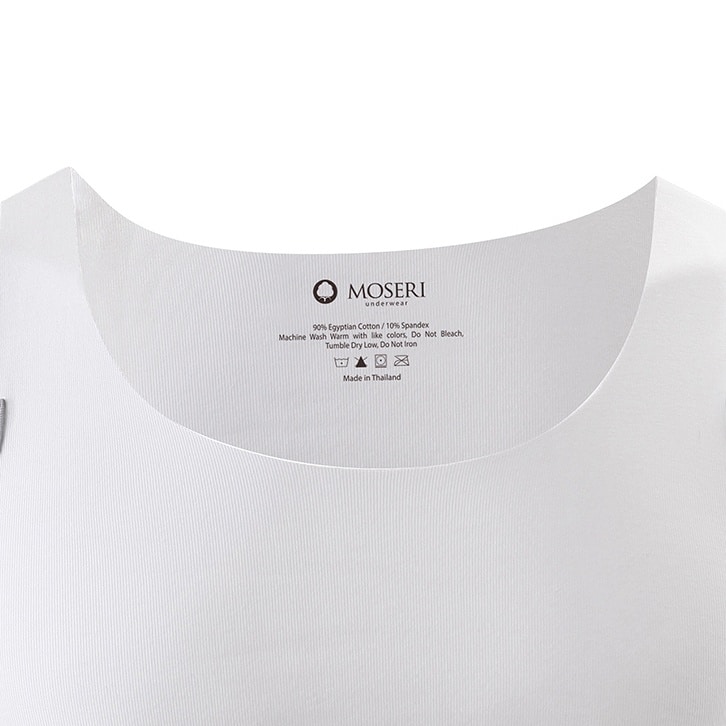 Quality materials and textile engineering are only half of the Moseri formula. We also believe in bringing to bear painstaking design to all of our products. For over three years we studied and tested every tiny detail of our tanks and tees. We observed each use case scenario and meticulously analyzed every aspect in order to provide you with the finest undershirts ever manufactured. Early on we realized that unseemly ridges and bumps not only make your fine dress shirts look bad, but they also constrict movement and breathability. That's why we developed our unique borderless designs. Not only will you look your best, but you'll also revel in the comfort of our shirts!
---
Signature Underarm Piping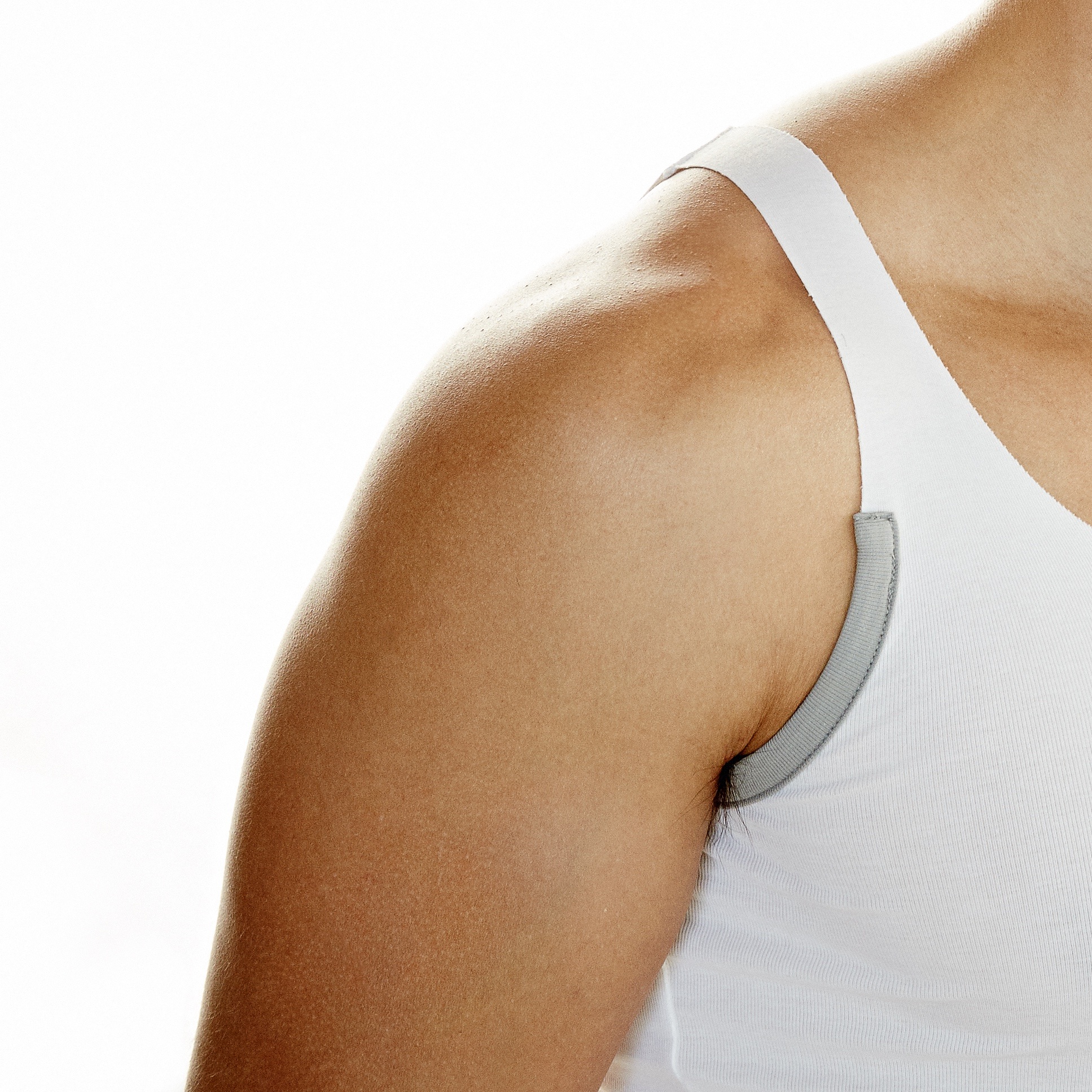 We don't have to tell you where your undershirts suffer the most!
No matter how calm and collected you may be, your underarms are naturally the point of maximum perspiration.
That's why each of our Moseri undershirts are designed with our signature underarm piping.
Not only does it subtly distinguish itself from all the other run-of-the-mill undershirts out there, but it serves a thoughtful purpose as well.
This piping guarantees that your Moseri undershirts won't fade and deteriorate over time.
---
Patent-Pending Packaging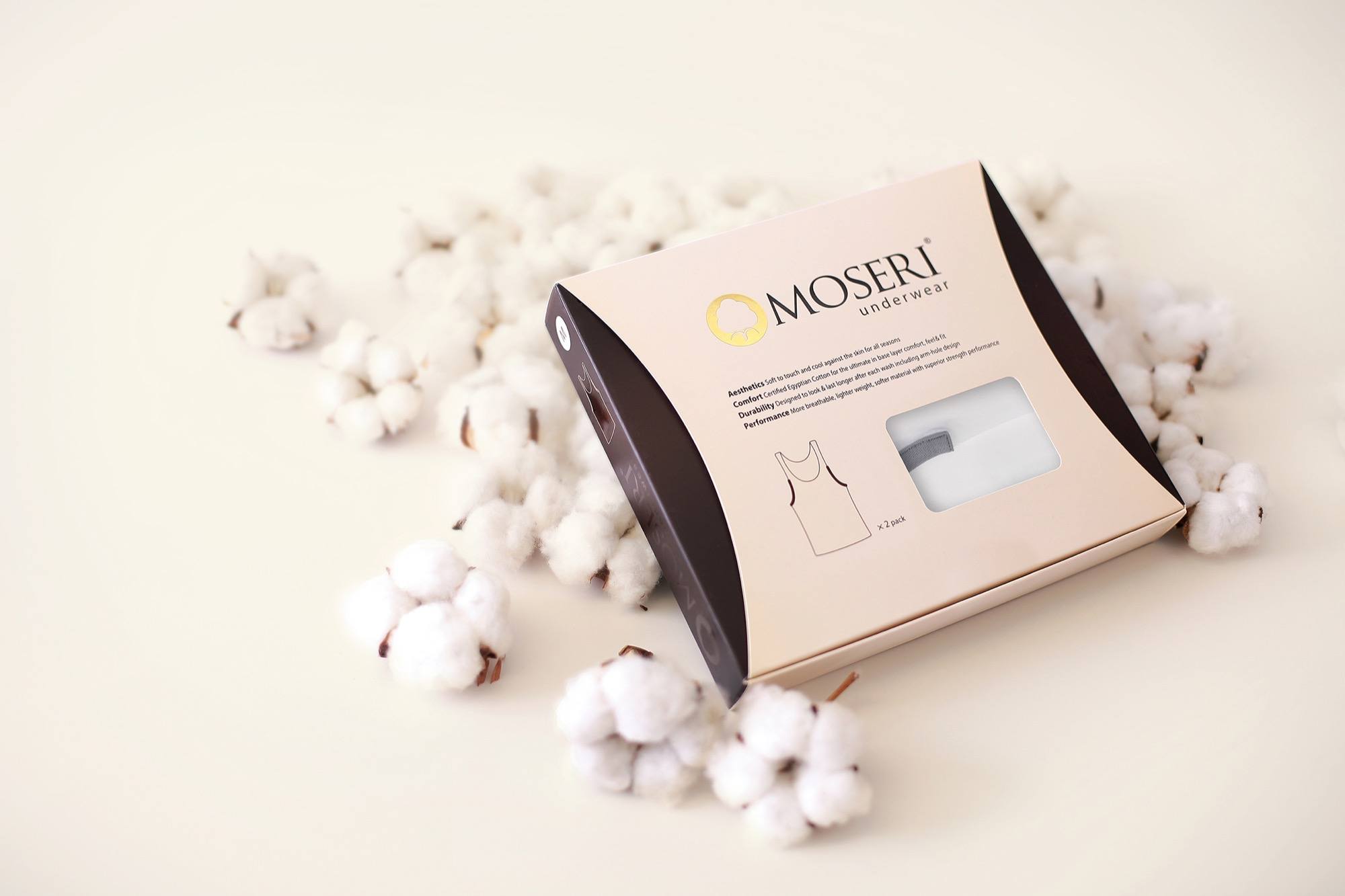 We believe that every aspect of the Moseri experience should be special. That's why we don't stop with the design of our products.
Even the packaging of our premium undershirts has been carefully thought through to guarantee that the you receive your Moseri undershirts in pristine condition.
Our goal is to provide you with an unparalleled experience from beginning to end.
---
Sustainable Manufacturing
We wouldn't be true to our principles if we just stopped at manufacturing the finest underwear available.
To feel truly proud of our work, we've known from the beginning that everything we do has to reflect the values we hold true.
That's why our products are manufactured exclusively in Thailand's most modern textile production facilities. Our factories are committed to an absolute zero discharge of hazardous substances into the environment throughout the manufacturing process. They guarantee a fair wage and living standard to all employees while striving to achieve the most innovative textile design standards of anywhere on the globe.
Wear your Moseri underwear with the comfort of knowing that you're contributing to a sustainable future for all.
---
Total Hand Value
Textile geeks like us get our kicks from feeling the quality of fabrics as they flow through our fingers.
However, from a more scientific standpoint the standard way to measure the quality of a textile is through a measurement called Total Hand Value (THV).
On a scale between 1 and 5, fabrics are rated for their smoothness, strength, softness and absorbency.
All Moseri products are manufactured with THV – 5 fabrics.
Why?
Because we believe your skin deserves nothing less.
---