A thinking man sweats the details, not his shirts.
NEVER SMELLS
Only the finest certified Egyptian cotton guarantees the comfort and long lasting odor protection of a Moseri undershirt. Engineered for performance, comfort and durability.
NEVER FRAYS
From the weaving of our fabrics to the carefully stitched and strategically placed moisture absorbing piping, we've sweated every detail.
Protects your shirts
Your fine dress shirts deserve to look at the top of their game. Our undershirts protect your investment. Besides, why risk being caught with those unseemly shoulder ridges?
---
ONLINE Store...
---
Moseri - The Thinking Man's Undershirt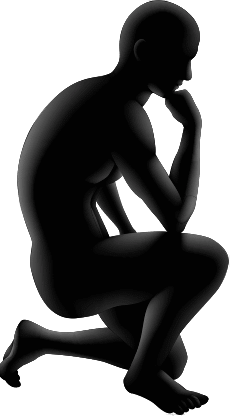 Ever get the feeling we're one step behind the dinosaurs on a long path towards nowhere?
When did thinking go so out of fashion?
Who decided that 140 characters or a 5 second sound bite can carry the day?
We believe that great accomplishments are the fruit of diligent work combined with an awesome idea.
Thinking men have crossed the oceans and reached the Moon. We have built fortunes and eradicated diseases. No challenge is too big or too small for us.
Welcome to Moseri – The Thinking Man's Underwear.
Our products are the fruit of an arduously long product development cycle. We source the finest natural fabrics and combine them with the most advanced techniques in textile engineering.
Why? Because your skin deserves the best.
---
What makes Moseri Special?
Certified Organic Egyptian Cotton
Grown exclusively on the banks of the river Nile, our fabrics are 100% free of insecticides, pesticides or other harsh chemicals.
Proprietary m-Knit ™ technology
The unique characteristics of how we weave our cotton guarantees you the highest performance and longest-lasting undershirt.
Patent pending borderless design
Unseemly ridges and bumps not only make your fine dress shirts look bad, but they also constrict movement and breathability.
Signature underarm piping
Our signature piping adds a distinguishing touch and guarantees that your Moseri undershirts won't fade and deteriorate over time.
---
From the thinking man's blog...
---
A thinking man knows when borders just get in the way.